Easter Family Bubble Time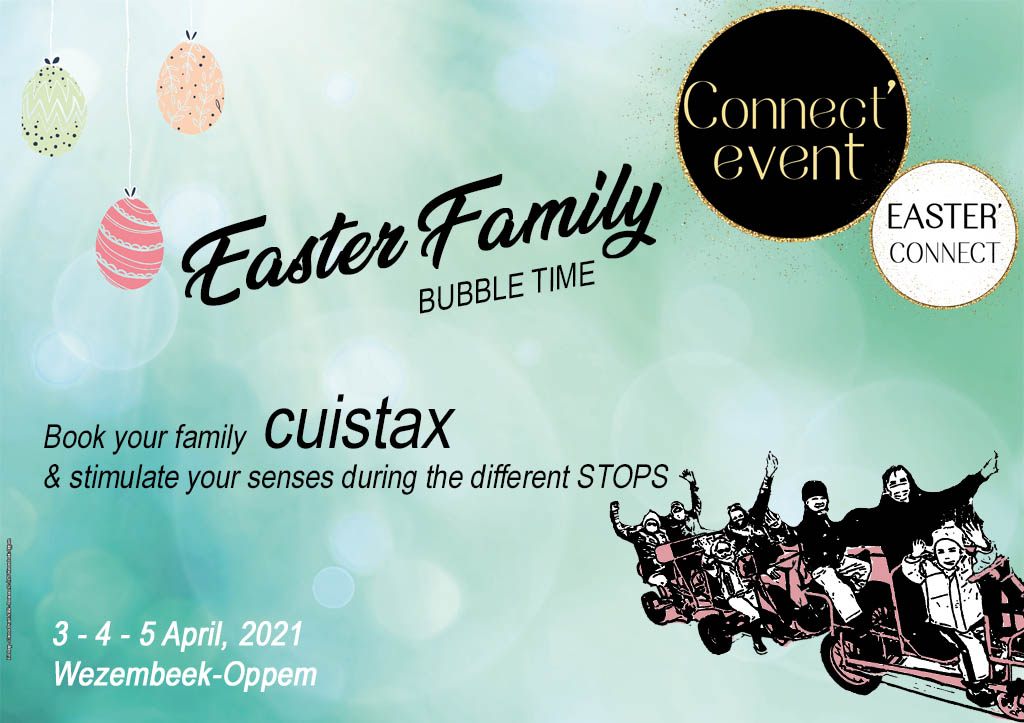 Thank you for attending the 2nd event organized by Connect'Event ASBL last weekend…
We hope to see many of you at our next events which will always aim to be SIMPLE but OUT OF THE BOX! 
As promised, here are the answers to the different questions you were asked during our quiz: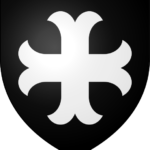 Wezembeek-Oppem has today 14,250 inhabitants. Between 1931 and 1958, you could find a railroad line at the very place of the Tram 39 tracks.  
L'épicerie d'Ollie opened its doors during the 1st confinement on 12.03.2020 at the place of the former grocery store Camillou (Avenue d'Oppem 134, 1970 Wezembeek-Oppem). During the event, you could taste its delicious homemade madeleines. L'épicerie d'Ollie is a local grocery store that offers excellent quality products as well as a bakery space that is to die for! Why move further when you can find great products at your fingertips? 
Le pain d'Antan is a new organic and artisanal bakery that will open its doors at the beginning of the summer on Chaussée de Malines, 267. This brand is celebrating its 20th anniversary this year. Le pain d'Antan is known for its breads that are fermented for more than 24 hours… While waiting to see them set up in WO, don't hesitate to go and taste their wonders in Wallonia !    
IDESA is an e-commerce of bath toys and baby accessories in natural rubber! Behind the resale of these wonderful products hides a father Wezembeekois convinced by these modern and quality products which respects the environment and the human. IDESA works with handicapped people to realize handling works and gives each year a part of their profits to associations. Don't hesitate, order on www.idesa.be !
By the way, how do you make rosé ? That's the question you were asked by Wine& Freedom … Many of you fell into the trap because YES, there are 3 ways to make rosé: 
Method 1: Bleeding/Maceration. The wine macerates for 12 to 24 hours in a tank with the skin. 
Method 2: Direct pressing. The grapes are pressed directly with the skin, only the juice is recovered. 
Method 3: Blending (the most controversial method). Some countries mix red wine with white wine to obtain rosé (⇒ This technique only concerns countries outside France and most often those outside the European Union)
During your walk, you could take part in a NATURAL WINE tasting by Wine & Freedom. Why did Mathieu Tordeurs (the Grand Patron of the MOUNIER where their store is located) and Patrick Demaret give this name to their new project? 
Because they advocate Natural Wines that bring us back to values of respect for the vine, for the essence of the fruit, for all-natural techniques: permaculture, horns of Composte, horses to plow, no pesticides, no insecticides, … Just the natural sulfite of the grape in the respect of what nature can offer us. No more, no less! In short, without using the complicated vocabulary of sommeliers, they just have a sick banana when a wine – full of fruit, tasty and spicy as desired – comes to line their palate and those of their customers! 
By the way, Wine & Freedom have enjoyed your company so much last weekend that they decided to create an exclusive 10% discount special for you on your 1st purchase. Go to www.wineandfreedom.be  and when you check out, enter this code: LESAMISDEWEZEM
Le Petit vélo jaune offers support to parents who are more isolated or in a fragile or precarious situation. It is a free, regular, supervised and long-term accompaniment, which takes place in the living environment of these families from the start of their family adventure, even from the beginning of the pregnancy.
This association is always looking for volunteers… Do you have time to give to a meaningful project? Don't hesitate to contact them! 
During the course, you were asked to count the hens in the Finca's henhouse (www.finca.be )! This one includes 182 hens which, after counting by the owners, laid 176 eggs this Saturday 3/04, 178 eggs this Sunday 4/04 and 181 eggs this Monday 5/04!  
You want to eat vegetables from the shortest possible circuit? It's time to subscribe to the Finca's baskets which offer you organic and seasonal vegetables! Jeremy and Sarah are waiting for you on www.la-finca.be/paniers-bio-de-saison/ 
The caterer Thomas Le Clef is a Wezembeekois father of 4 children who delivers good family meals at your convenience! You don't need to take ages to order… You can order up to 48 hours in advance and whatever number of dishes, delivery is offered!
Ludovic and Vinciane, inhabitants of Wezembeek-Oppem, opened their store in the Sablon more than 5 years ago. In addition to an exclusive collection of designer brands, Lunetier Ludovic offers custom-made luxury glasses made in Brussels. It is also on their website that you can order anti-fog wipes tested and approved for your own glasses (masks being very restrictive for glasses wearers)
During the aroma test, you could smell chocolate, mint, Eucalyptus and lemon! 
You are still wondering what hits you heard throughout your walk? Here's the list:
Jason Derulo & Jawsh 685 – Savage Love
Hakuna Matata (From "The Lion King")
La Reine des Neiges – Libérée, délivrée I Disney
Shakira – Waka Waka
Los Del Rio – Macarena
Blue de Eiffel65
Jerusalema
Dynaminte BTS
Despacito
Dua Lipa, Angèle – Fever

You may have come across a photographer at a bend or in the middle of a dirt road!
Saturday 3/04 and Sunday 4/04, it's Xavier Frenoy who made us the pleasure of his presence… Xavier is a professional photographer living a few steps from Wezembeek-Oppem. He has wide experience in wedding, studio, portrait, family, pregnancy, smash the cake, events and corporate photography… Why go further when your man is just a few steps away from you ?  
www.xavierfrenoyphotography.be  
The pictures taken on Saturday 3 & Sunday 4 will be available on Xavier's website from this weekend. The password connectwezembeek will allow you to enter the private gallery.  You can contact Xavier by mail or phone and he will send you your photos in HD and without signature for 1 symbolic euro. You want to support Xavier who came voluntarily to immortalize beautiful family moments? Do not hesitate to increase your transfer 
Monday 5/04, between the drops and the flakes, it was Valerie Hubert who could take beautiful family pictures ! Valerie was born and raised in Wezembeek-Oppem… www.valeriehubert.be  ! Valerie is so pleasant that for the shiest, the lens is forgotten… Whether for your family photos, pregnancy, business, events … Valerie will be up to your expectations! 
The pictures taken this monday 5/04 will be available on Valerie's website from this weekend. The password connectwezembeek  will allow you to enter the private gallery.  You can contact Valerie by mail or phone and she will send you your photos in HD and without signature for 1 symbolic euro. You want to support Valerie who came voluntarily to immortalize beautiful family moments? Do not hesitate to increase your transfer.

Let's talk to the local businesses & self-employed workers !

And now, the long awaited results !
The following families will receive an IDESA Toy
Pierreux – Henriet – Bouzin – Joway – Fernandes – Ferrière
The following families will have the pleasure of having a dish for 2 delivered to their home by the caterer Thomas Le Clef
Robyns – Noël – Heeren
The following families will receive an invitation to the next Connect'Event simple and unusual event
De Coster – Siraut – de Bruyn
– The families concerned will receive a personal email –

Congratulations to the winners but also to all the others for participating and pedalling relentlessly !!!

See you soon for another crazy event

Dona and all her team of Volunteers