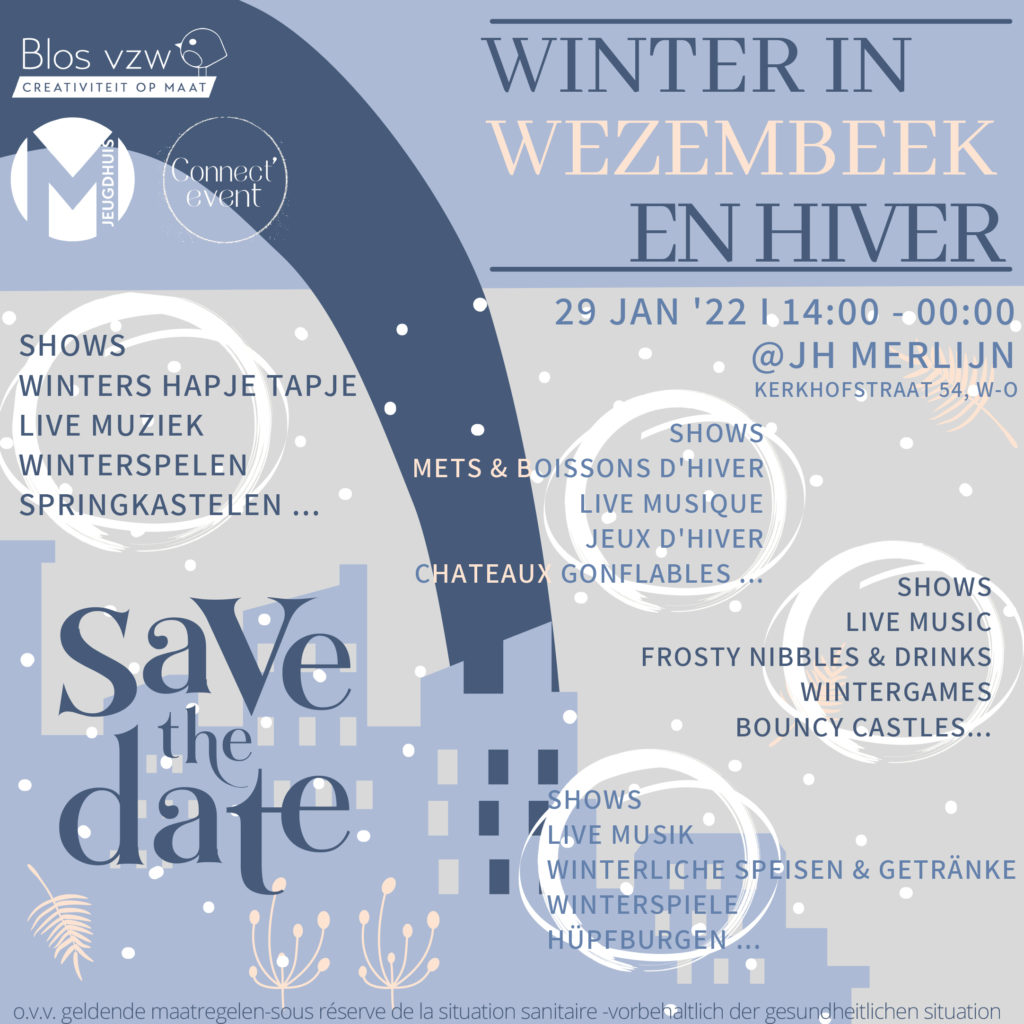 Enter the magical world of winter, dance under the snow, take a ride in a carriage, slide on a sled, put on skis for a competition on grass, catch penguins, get your make-up done as a snow princess, braise your marshmallows on the fire, come and watch our little chorus and our great artists on stage, … 
Connect'Event joins forces with Blos VZW & Merlijn Jeugdhuis to make sure you have a great time! 
A great program for a beautiful winter afternoon!
Catering and seasonal drinks are of course provided! 
Come and spend a moment out of time by indulging in winter activities while tasting seasonal dishes
Saturday, January 29, 2022
From 14:00 to 00:00
Kerkhofstraat, 54 – 1970 Wezembeek-Oppem 
FREE ENTRANCE 
No reservation for the activities and catering
RESERVATIONS ONLY FOR THE SHOWS